Our team began almost five years ago to give companies the best possible digital experience. After all this time, we're happy to report that not only are we making progress, we're making a real difference in the lives of our clients.                               
This is proven by the fact that they helped us get selected as one of the top B2B companies in Pennsylvania for 2022 by Clutch
Clutch is an online B2B review and rating platform based in Washington DC. They employ a unique verification process to test the legitimacy of the information sent to them. Those that pass get published as reviews on the website.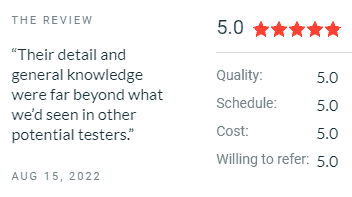 The 2022 leading companies are the ones that earned the most high-quality reviews and feedback from their clients. This is one of the fairest systems in the B2B industry in our opinion. It places the power in people who have direct experience with our services.
This means everything to my company. This is fantastic.
It's for this reason that we want to thank all our clients both pastg and current for supporting us throughout this incredible journey. It was only through their patronage and feedback that we're able to achieve this unique award and keep us on the right track.
Expectations for our team will undoubtedly get higher because of this. But we are more than ready for what's to come. We have the skills and expertise to make a real positive difference for all our future projects and partners.
Learn more about our services and how you can benefit from bringing us onboard by visiting our website. Contact us today and get a free consultation at your earliest convenience. We look forward to working with you soon.