White Knight Labs is a cyber security consultancy that specializes in offensive cyber engagements.

We are a small band of engineers that work intimately with our clients to develop risk-based approaches to improve the overall security of their business.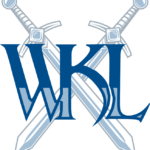 Advanced Security Assessments
Recognized as a leading adversarial emulation company, White Knight Labs offers comprehensive security assessments to fit clients' unique security needs. White Knight Labs has assembled a team of security professionals that can assist in revealing vulnerabilities in a wide range of technologies.
Our consultants have experience helping across multiple verticals test and strengthen the security within their enviroment-from websites and applications to high-security networks and back-end infrastructure
Whether you're looking for a web application security review on a new deployment, or in need of a penetration test we've got you covered. Contact us today for a free, no-obligation quote on our cyber security services.
We Serve Our Clients With Excellence
It's clear that the WKL Engineers have deep experience in offensive cyber, their communication and execution throughout the penetration test was first rate
They offered their knowledge and expertise to us within a highly reasonable price point.
White Knight Labs' customized approach towards our Red Team Engagement proved to be extremely efficacious to increasing the security of our people, processes and procedures
White Knight Labs helped us sleep easier at night by assessing the security of our systems. The technical depth of the team was impressive, as was the professionalism through the engagement and resulting report. We strongly recommend the team at White Knight Labs, especially for testing the depths of Active Directory or highly complex environments.